A range of games that combine the authenticity of traditional toys with new technologies without a screen for a unique learning experience.
An alternative, tech and screenless game for learning to read
Lilémø: the traditional cube game enriched with new technologies so that children learn to read freely while having fun.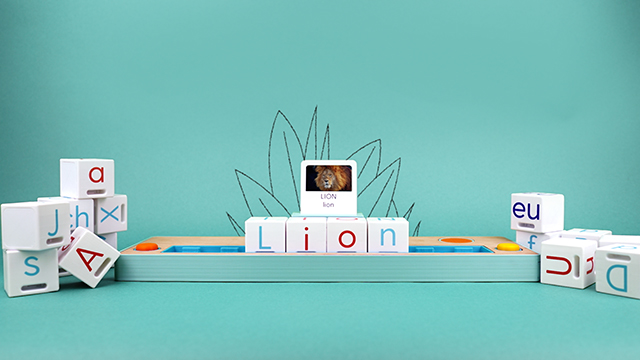 Take advantage of the introductory offer!
Our games are popular with parents, teachers and our lilykids !
A surprising game and educational tool for literacy ! Tested on my 6 year-old kid who really loved it ! Quick handling and understanding, the kid is able to play and progress on his own in a short time.
Patrice
Paul's dad, 6 years old
Lilémø is 2000 times better than the tablet!
Nino
6 years old – CP

Today children are overrun with screens, if the school can offer alternatives! With Lilémø, the voice accompanies the children throughout the game.
Isabelle
CP teacher

Lilylearn Events and Workshops
Meet the Lilylearn team and discovers its games at upcoming shows and events in France and abroad
Through our manifesto, discover our convictions, the initiatives we defend and our commitments.
At Lilylearn, we are convinced that:
At Lilylearn, we are committed to :
Lilylearn is led by a passionate team of designers, innovators and teachers.
A team united around the same values:
Follow the Lilylearn adventure