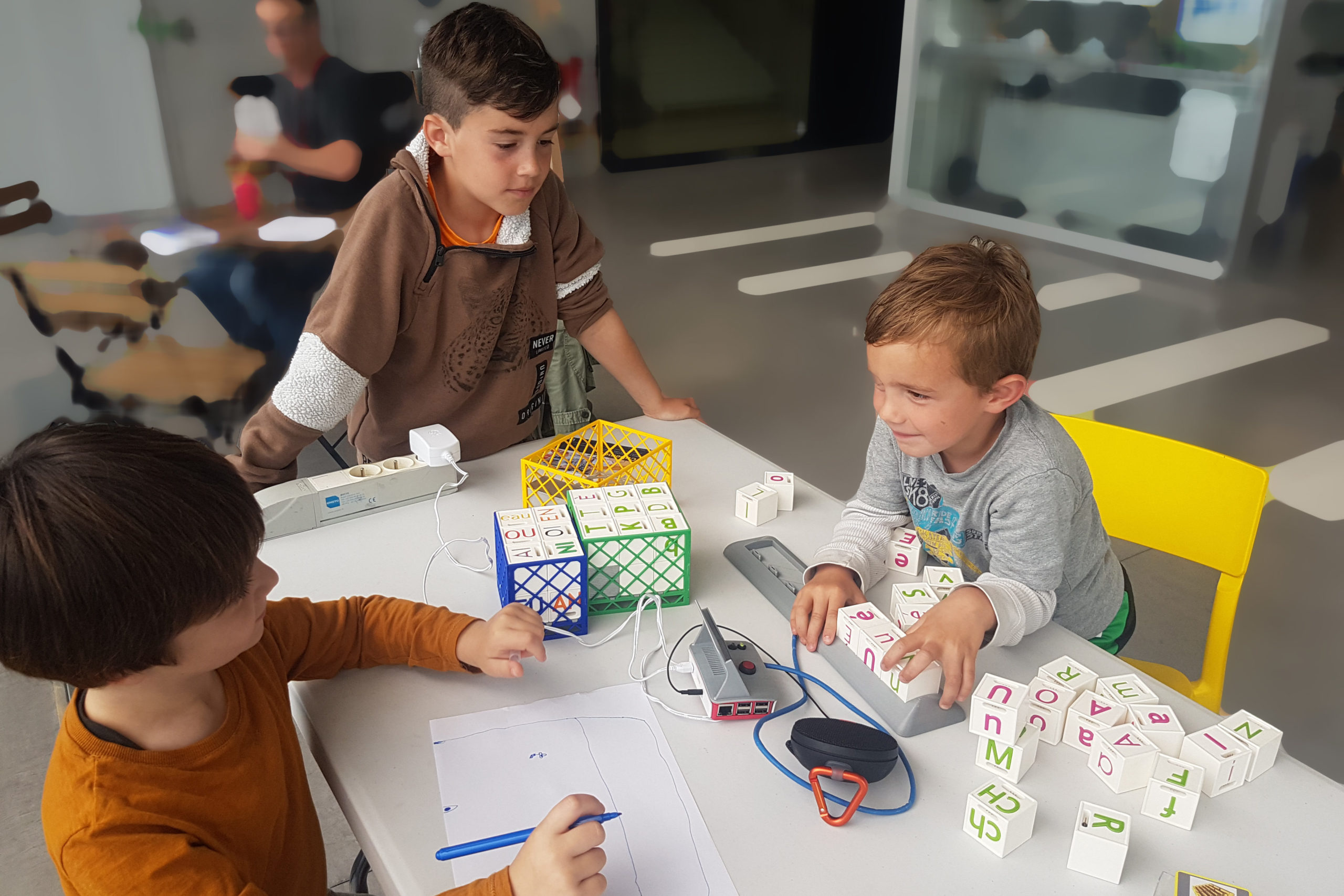 LILÉMØ BOX
How to develop reading skills through play and without screen?

Dive into the world of Lilémø mixing traditional game and new technologies.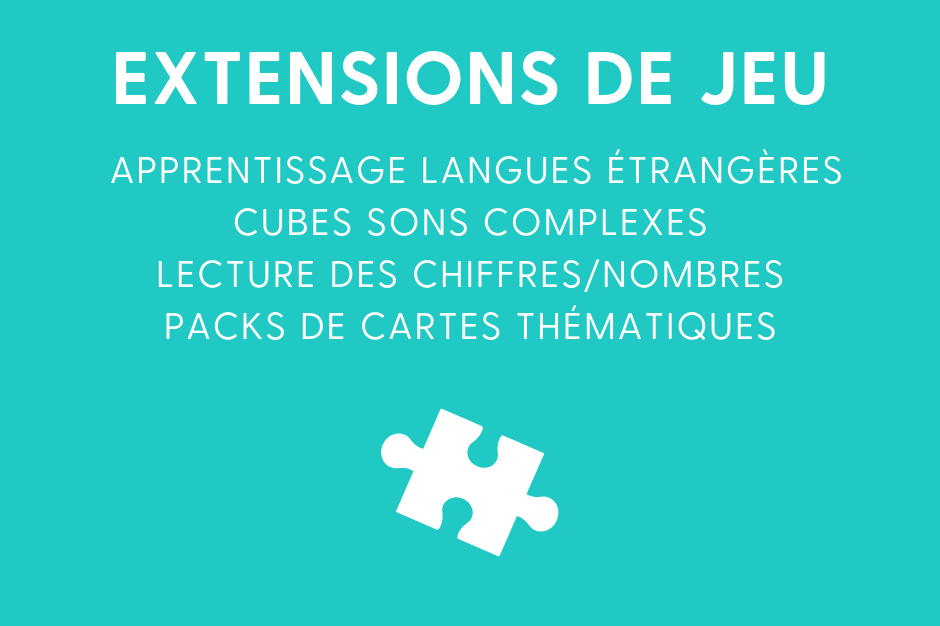 GAME EXTENSIONS
Complete the Lilémø box with learning foreign language and reading numbers extensions or with themed playing card packs.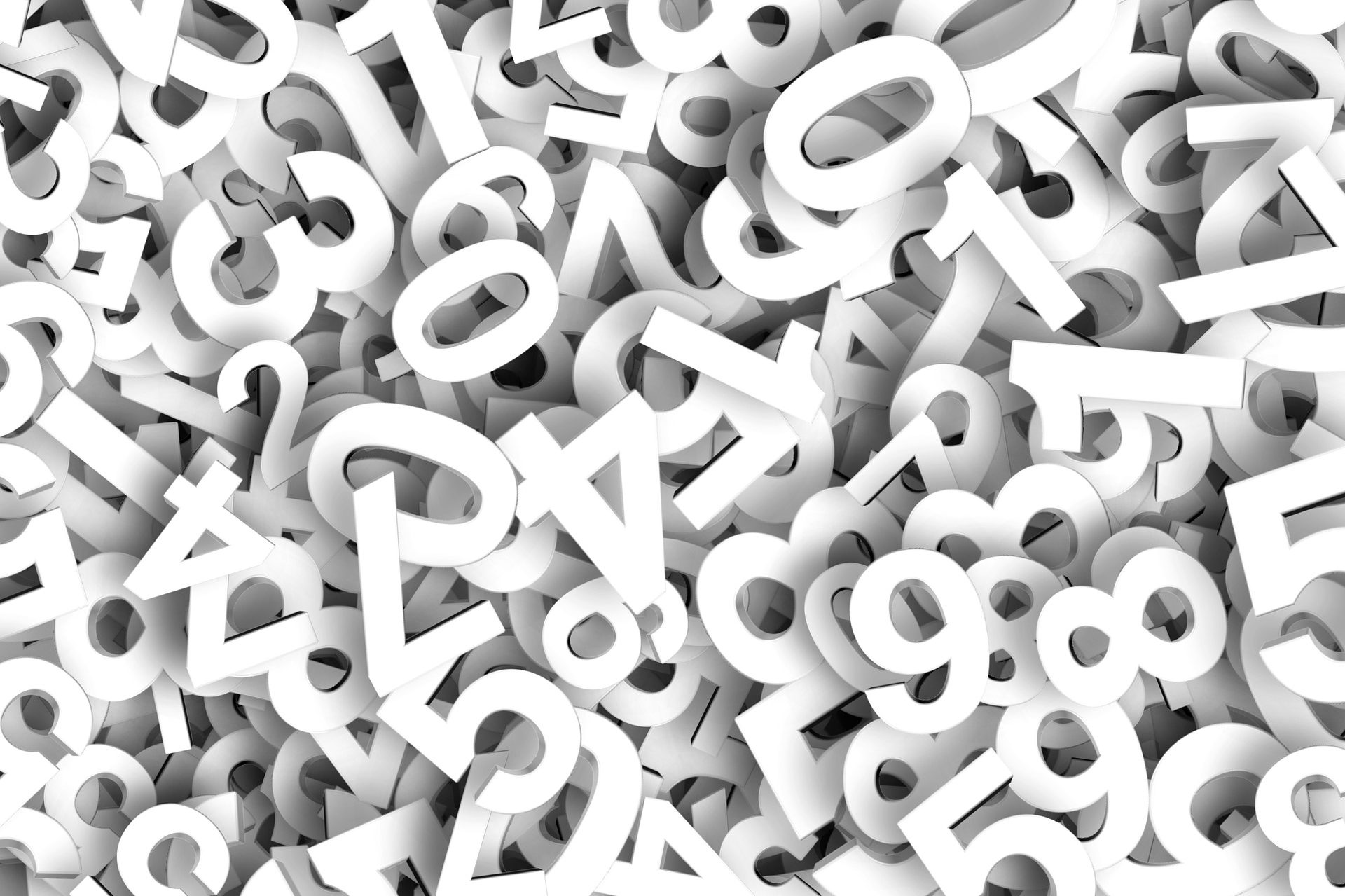 NUMERACY BOX
Currently in development our numeracy game box will be dedicated to learning mathematics with a focus on proportionality.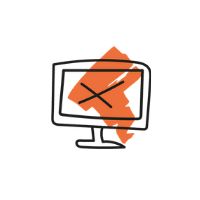 NO SCREEN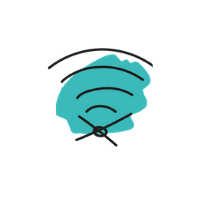 WITHOUT WIFI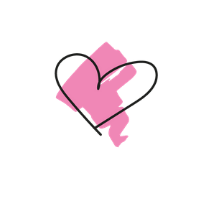 DESIGNED WITH PASSION

BY TEACHERS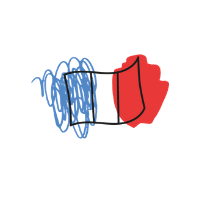 MADE IN FRANCE
Differentiation through innovation
With its patented devices, Lilylearn re-enchants learning. The technological innovations implemented make it possible to transform traditional toys into intelligent objects and make them interactive according to their manipulation. No screen or Wi-Fi waves.
IOT: INTERNET OF THINGS

With the integration of NFC (Near Field Communication), our game elements (cubes and maps) become connected and intelligent objects.
TEXT TO SPEECH SYNTHESIS
The performance of our custom T2S voice synthesis is the result of a combination of patented inventions that perfectly orally the connected elements of the game and communicate with the child.
NANO INTEGRATED COMPUTER

Our gaming stations incorporate a nano computer (size of a credit card). It is the intelligence of the game that offers a field of possibilities on interactions with children.
Added value of our games
Our differentiation is based on our ability to offer a collection of intelligent, screenless, high-quality traditional games that enable young children to develop basic knowledge (reading, writing, counting).
SCREENLESS GAMES
Through its interactive screenless approach, based on the manipulation of sensory objects connected (passive waves), Lilylearn innovates where most actors rely on digital educational applications or the combination of tablet and object.
LEARNING THROUGH PLAY
Cognitive research shows that young children learn best in a multisensory environment thus confirming the visionary intuitions of Montessori and Steiner.
THE CHILD: PLAYER IN HIS OWN LEARNING
Embedded intelligence offers an intuitive game mode that allows the child to notice his own mistakes, avoiding the feeling of failure as much as possible. Learning thus becomes a real pleasure because it is dictated by the child's personal choices.
SCALABLE GAME
Lilylearn offers scalable game sets, you can activate game extensions, enrich your games with new connected elements (cubes and smart cards) and even create and encode your own maps via the Lilylearn mobile app.