Develop and train phonological awareness
Kindergarten has a key role to play in preventing school failure by making language teaching a priority from an early age. Lilémø responds to the recommendations of the B.O. of May 29, 2019 (Ministry of National Education – France), which recommends the gradual learning of sound fusion and the development of phonological awareness from kindergarten on.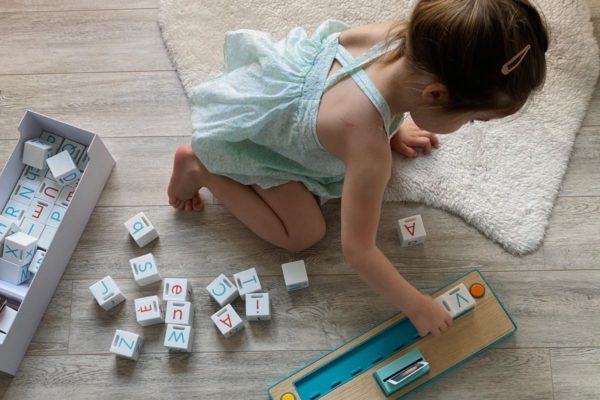 Discover the game modes offered by our teachers: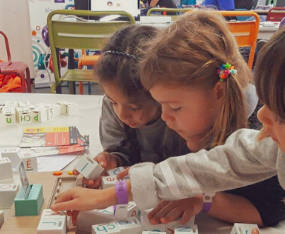 4 game modes available:
– Copy transparent / regular words
– Associate a sound with a letter
– His attack: associate a sound with a letter
– Its attack: replace one sound with another
Cycle 2: CP – CE1 remediation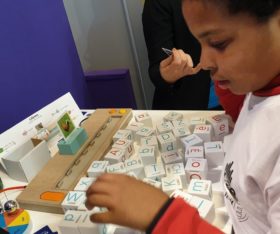 5 game modes available:
– Merge sounds to find the syllable
– Replace a sound in a syllable
– Write a regular word with the sounds studied
Know the complex graphemes
Write a word with letters whose sound changes depending on the context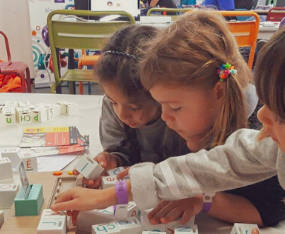 Find out how to encode your customizable cards.
Valérie tells you about Lilémø
Valerie our teacher in kindergarten large section tells you about the origin of the game #lilemø.
The Lilylearn team is surrounded by a scientific committee of 4 teacher researchers in cognitive psychology, early childhood development, robotics and educational sciences.
This committee provides scientific expertise on Lilylearn games,
identifies, stimulates lines of research and pilots experiments in schools in Normandy.
You want an exchange with our team
pedagogic ?
We can arrange a telephone or web conference to discuss the Lilémø game, give you a demonstration or develop a partnership.
Follow the Lilylearn adventure
Do you want to follow the Lilylearn adventure?
Subscribe to our newsletter or follow us on our social networks!
Your email to sign up for the newsletter:
Follow us on our social networks: